Brood X False Alarm
By Bill Steinmetz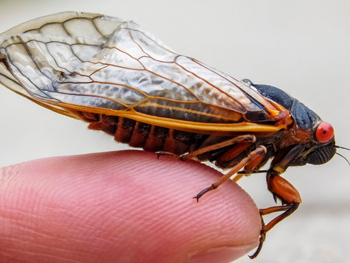 September 8, 2021
Brooding over Brood X cicadas?
Waiting for Brood XIX (2024)
Cicada review, reading, and recipes
The expected cicada horde associated with Brood X emergence has been unremarkable in the Triangle area.
Apparently, the Brood X periodical cicadas (Magicicada species – 17-year return) are not as common in these parts as initially advertised.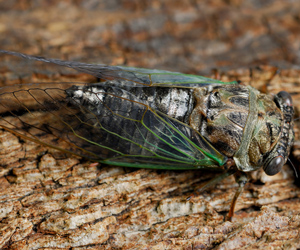 Cicada lovers need not lament though, since Brood XIX (Magicicada species – 13-year return), also known as the Great Southern Brood, is maturing underground in your backyard right now with mass quantity emergence expected in 2024.
Fortunately, brooding over the Brood X disappointment has been minimized by other more exciting North Carolina animal stories like zebra cobra, donut bear, and surfing alligator. Nothing like a good animal story to provide distraction during these pandemic times!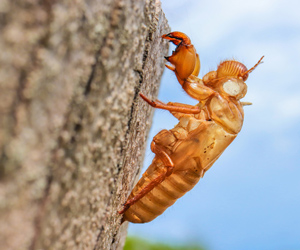 In the meantime, enjoy the occasional dog-day cicada (Neotibicen canicularis), which is an annual variety present across central North Carolina right now