Summer Fun in the Sun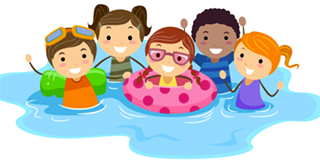 It's time to relax and enjoy the sun! It is time for some ice cream. Learn about butterflies, fireflies, and much more.
Do You See the Light? Glowing, Glowing, Gone
For the longest time, fireflies were a mainstay of early summer nights in the south and across the United States, twinkling in the sky at dusk in May and June to mark the official start of summer.
Making Homemade Ice Cream This Summer? Know Your Berries!
Why not make your own "Yard Berry" delight from the fruit in your landscape? No ice cream truck to deal with, and you can be as adventurous with the recipe as you want.
Sounding the Alarm for Monarch Butterflies
Have you seen any monarch butterflies recently? Monarch butterflies pass through North Carolina twice a year on their biannual migration.
What's Happening Outside Now? Are Dog Days Here?
The Dog Days of Summer refers to the weeks between July 3rd and August 11th. They are named after the Dog Star (Sirius) in the constellation of Canis Major. Based on the calendar the answer is – YES.