Winter Wonders to Discover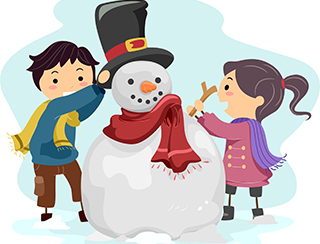 A chill is in the air! Warm up with some hot chocolate. Learn about the magic of mistletoe, hibernation, and much more!
Hibernation is More Than an Afternoon Nap
Follow a story about how hibernation differs among animals and determine who participates and who doesn't.
Ho, Ho, Ho: The Mistletoe
People are more likely to look down than up as they walk. Focused on a phone, you often might miss something exciting and remarkable right above your head.
Who Don't Birds' Feet and Legs get Frostbite?
Adaptation and change is for the thin skinned. Cold feet and warm heart? There must be more to it. Are the reasons known? Our NIEHS reporters and researchers, when faced with this question, scrambled to find out.
Winter Holiday Fun
Enjoy some holiday songs, and then try our Holiday Brainteasers!